Powerful cloud-based, workforce management platform available anytime, anywhere
Ensure all workers are approved to be on site and compliant at all times
Manage the entire lifecycle from worker registration and verification to induction and on-site performance
Accurately track time and attendance integrated with your other systems
Intuitive live dashboards to manage competency and fatigue alerts, notifications and reports
Workforce Management Modules
Solo
Solo
Gain full visibility on your workforce's safety, and protect, connect, and inform teams & workers, while creating a safer work environment.

Lone worker safety
Solo Drive
Biometrics
Fall detection
Mental health & wellbeing
Solo is available on the mobile & with the latest wearable smartwatch technology with alerts & notifications, geofencing zones, check-ins, panic alerts, and fall & collision detection.
Online Supplier Registration
Online Supplier Registration
Save time & money by suppliers registering online
Contracting companies are able to register online and upload all the information and documentation you require to verify and approve a supplier. This includes:
Business registration numbers
Registered and trading names
Physical and postal address
Contact person
Insurance documentation
Licenses etc
Damstra's Supplier Registration module is completely configurable to meet your specific requirements.



Online Worker Registration
Online Worker Registration
Save time &  money by workers registering online
Workers and contractors are able to upload all the information and documentation you require to verify and approve a worker. This includes:
Passport
Driver's license
First aid certificate
Qualifications
Photos etc.
Damstra's Worker Registration module is completely configurable to meet your specific requirements,
 
Independent Verification
Independent Verification
100% verification of documentation
Damstra independently verifies all documents and certifications provided by contracting companies, suppliers and workers to ensure skills and competency requirements are met.
Requirements verified by Damstra include:
Validity of passports
Expiry dates of driver's licenses
Photo IDs
Expiry dates of qualifications
Insurance details.
We review all registration requests within your required time frames and liaise with the contractor directly via chat, email or phone, if any qualification requirements are not met.

Online Induction Management
Online Induction Management
What if you could get your employees and contractors inducted and on the job faster? 
Damstra's award winning online induction platform allows you to create and deliver online induction training courses and site inductions for employees and contractors. 
Whether you induct workers online, face-to-face onsite, or a combination of both, Damstra's flexible system can be customised to suit your needs and site induction requirements.
Time and Attendance Onsite
Time and Attendance Onsite
Know who is on your site at any time in real-time! 
Once all requirements have been met, Damstra will issue site access cards allowing only compliant workers to the access site.

This provides you with critical information in managing your workforce. Through simple searches, you can:

Search who is on-site in real-time
Check for workers with specific skills and see if they are on site
Audit skills and see who's skills are expiring in the next 30, 60 or 90 days
With a QR code reader to make searches faster
Know what's going on at all times!
Register suppliers and workers online
Configurable registration to meet your requirements
Independent verification of documents
Award winning online induction platform
Create and deliver induction training courses
Induct workers online, face-to-face on-site or a combination of both
Customisable to meet your requirements
Damstra issues site cards only to compliant workers
Search for workers with specific skills on-site
Audit skills to see whose are expiring 
Make searches faster with a QR reader
Visibility of what is going on at all sites/projects at any time
Intuitive live dashboards 
Flexible, customisable analytics tools
Automatic sms or email alerts
Vaccination Management
Meet the needs of WA's mandate, and other states requirements around Australia with Damstra's instantly deployable, and scalable COVID-19 vaccination management  solution.
We have the solution for you now!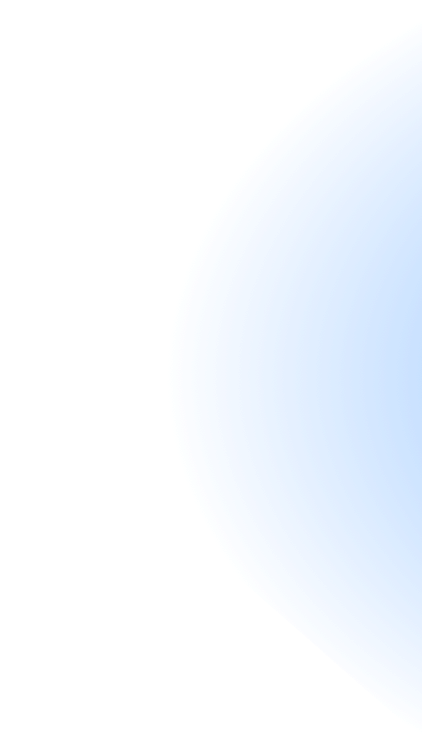 Case Study
Digitalisation of workforce management
Damstra partnered with a global company to deliver increased safety and efficiency
20,000+ workers
Across 4 continents
Digitalisation of workforce management processes to provide real-time visibility of the workforce across the globe
The global company sought a more efficient and cost-effective way to manage its large, global workforce, and ensure health and safety standards.

Damstra Technology deployed an integrated badging technology globally for all employees, contractors, and visitors. This provides dependable, real-time information on:
Who is on site, and where did they last badge in?
Are they qualified to be on site with the required credentials and certification?
The Damstra solution transformed the manual sign-in/sign off process to:
Digitalise timesheets for employees and contractors and integrate into payroll and ERP systems
Establish an infrastructure for improved safety and security for employees and contractors through global badging technology
Automate and significantly improve the worker experience for restrictions, certifications, payroll, shift & work access, and drug and alcohol screening
Track people via RFID on site to reduce risk &  elevate safety

• Damstra's RFID people tracking solution is purpose-built for tracking personnel to locate a worker instantly, require real-time visibility of a specific zone on your site or demand a rapid way for electronic mustering

• Integrated with tracking movement of plant and workers onsite – either on the surface or underground between predetermined zones with extreme accuracy
How it works:

•RFID solution fully integrated with Damstra Workplace platform with readers are arranged to detect tags entering, leaving and moving between zones. The tag talks to a beacon in a zone to say where the person is

•Interconnected by daisy chains Cat5/Cat 6 or fibre optic cable to a gateway/interface with additional redundancy through a point-to-point wireless network and battery backup
We are here to help you!
Product info
Customer Help Center
Customer Stories
See all
We've partnered with some of the industry's finest